CTE Internships enable students to take what they have learned in their classes and apply the knowledge and skills through an internship experience in industry. The CTE Internship is a "capstone" program for students to participate in "real-world" experiences through a mentored internship. To see some of the amazing opportunities our students have had check out these internship interview videos. 
For more information on a CTE Internship, please refer to this document and see a counselor or the Internship Coordinator at your school.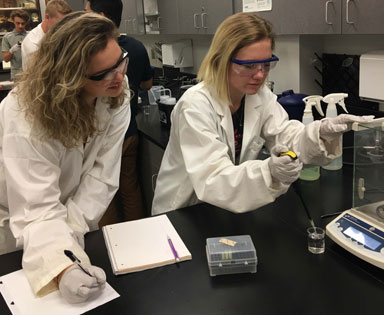 Student Internships Goals and Benefits
Through Student Internships, students have the opportunity to see how classroom instruction connects to the world of work and future career opportunities. Student Internships provide the following:
Active participation of educators, employees, labor, students, parents, and appropriate agency and community representatives.
Development of learning and workplace competencies.
Motivation to stay in school.
Improvement of student grades.
Improvement in student employability.
Increased awareness of nontraditional career opportunities.
Help for students in identifying Career Pathways.
Career and Technical Education (CTE) Pathways
Student Internships supports the CTE Pathways initiative. Student Internship experiences are available in each CTE Pathway. Through a variety of Student Internship experiences students see, firsthand, how classroom instruction connects to the world of work and future career opportunities. Experiences include, but are not limited to, apprenticeships, career fairs, field studies, guest speakers, job shadows, and student internships.
Student Internships benefit students by:
Exposing students to adult role models.
Improving scholastic student motivation.
Applying classroom learning.
Exploring career options.
Helping students make better decisions and plans.
Improving post-secondary prospects.
Helping students understand workplace expectations.
Exposing students to state-of-the-art practices and technology.
Student Internship Activities:
Apprenticeships
Career Fairs
Field Studies
Guest Speakers
Job Shadows
Student Internships