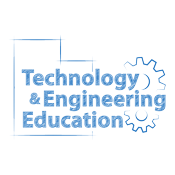 Technology and Engineering Education
Technology and Engineering Education is committed to preparing students for employment and/or continuing education opportunities by teaching them to understand, design, produce, use, and manage the human-made world in order to contribute and function in a technological society. Technology and Engineering Education students will develop essential career preparation skills through technical and academic courses, as well as personal leadership opportunities.
There are five Career Pathways offered through Technology and Engineering Education which include:
Technology and Engineering jobs represent about  6.2 percent of U.S. employment.  We are committed to ensuring that every student receives the academic knowledge and technical skills needed to be successful in the technology and engineering program/career of his or her choice, by combining engineering principles, mathematics, and science courses that result in a logical thought process. For more information on careers in the fields of Technology and Engineering, please visit UtahFutures.
Each high school offers a unique selection of CTE Pathways. To find out what Pathways your schools offers; click it below.
Don't see your the Pathway you want offered at your school? Contact your school's CTE Coordinator to see if you can complete the Pathway at another school.

Technology Student Association (TSA)

The Technology Student Association is the extracurricular organization for students engaged in science, technology, engineering and mathematics (STEM). TSA is open to students enrolled in or who have completed technology education courses. TSA is supported by educators, parents and business leaders who believe in the need for a technologically literate society. Members learn through exciting competitive events, leadership opportunities and much more. The diversity of activities makes TSA a positive experience for every student.