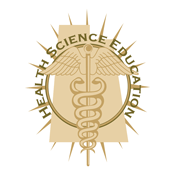 Healthcare is one of the largest and fastest growing industries in the United States, employing over 18 million workers in more than 200 careers. Health Science education programs provide students with the necessary knowledge and skills for health care career opportunities in many diverse settings.
There are eight Career Pathways offered through Health Science Education which include:
Clinical Laboratory Science:
Therapeutic Clinical Services:
Employment of healthcare occupations is projected to grow 19 percent from 2014 to 2024, much faster than the average for all occupations, adding about 2.3 million new jobs. Healthcare occupations will add more jobs than any other group of occupations. For more information on careers in Health Science, please visit UtahFutures.
Each high school offers a unique selection of CTE Pathways. To find out what Pathways your schools offers; click it below.
Don't see your the Pathway you want offered at your school? Contact your school's CTE Coordinator to see if you can complete the Pathway at another school.

HOSA – Future Healthcare Professionals

Future Healthcare Professionals is the extracurricular student organization for Health Science Education. HOSA students participate in leadership development, career training, and service projects. The primary focus of HOSA is to increase opportunities in healthcare careers and enhance the delivery of quality healthcare to all people. HOSA provides students with opportunities to attain the knowledge, skills, and leadership characteristics necessary to succeed in a healthcare profession.