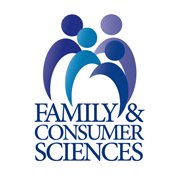 Family and Consumer Sciences
In today's society there are more two-career families than ever before which requires that all students have skills to manage both family and a career.  Family and consumer sciences courses are designed to give individuals the practical knowledge, critical and creative thinking skills to address problems in diverse family, community, and work environments.
There are seven Career Pathways offered through Family and Consumer Sciences which include:
The vision of Family and Consumer Sciences to empower students and families to manage the challenges of living and working in a diverse, global society. Our unique focus is on families, work, and their interrelationships.
Students who complete pathways in FACS courses can go on to participate in a wide variety of careers such as  financial planning, education, interior design, marriage and family therapy, catering or child care.  For more information on careers in Family and Consumer Science, please visit UtahFutures.
Each high school offers a unique selection of CTE Pathways. To find out what Pathways your schools offers; click it below.
Don't see your the Pathway you want offered at your school? Contact your school's CTE Coordinator to see if you can complete the Pathway at another school.

Family, Career and Community Leaders of America (FCCLA)
FCCLA is the only in-school student organization with the family as its central focus. FCCLA is an extracurricular student organization that functions as an integral part of the Family and Consumer Sciences education curriculum and operates within the school system, and it provides opportunities for active student participation at local, state, and national levels.